Door Restore Express - Aerosol Clear Coat
Restores Lustre to Chalky & Faded Doors
Easy to use - clear one step coating in a spray can
Protects - extends the life of the door with UV inhibitors
Extensible - reapply as needed to restore shine and protection.
Self-Healing - brush out drips and imperfections with a new coat
Fast Drying - for quick return to service
Durable - lasts 4 to 6 years - longer than wipe on polymer coatings and waxes.
Door Restore Express
is a "self healing" type of coating which means the coating "melts" itself. Runs, drips, and sags can be removed using a soft cloth saturated with acetone. Repairs can then easily be done with a brush or a spray can. Future coats can be applied right on top after a simple cleaning, no need for extensive surface preparation.
DO NOT USE strong solvents such as lacquer thinner or acetone to clean doors treated Door Restore Express as it can damage the surface. If surface damage does occur just touch up with a brush or a spray can.
Search

---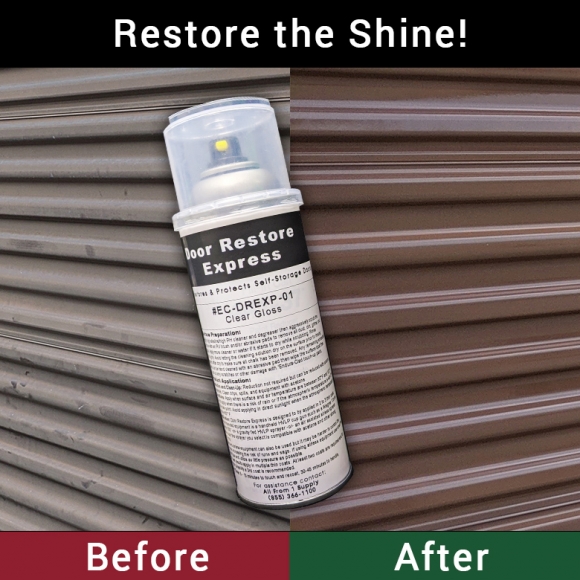 Distributors
Our products are available from the following companies. [ Click Here ]