Door Restore Ultimate - Polyurethane Clear Coat
Door Restore Ultimate is a high performing, acrylic polyurethane for refinishing dull, chalky, color-faded, weather and sun damaged metal self-storage roll-up doors. It produces a gloss finish that is scratch and mar resistant and unparalleled in protecting your door's color and shine.
Hi-performance, high-build two part Acrylic Polyurethane specifically designed for refinishing and restoring dull, chalky or faded metal roll-up doors.
Puts an actual protective barrier on the door providing a finish that is unparalleled in color and gloss retention, corrosion protection; it is also scratch and mar resistant.
Fortified with UV inhibitors for added protection, restoring doors to a hi-gloss, like new finish that will last for years.
Pollution, graffiti, and grime will clean right off.
If applied at 6-10 year intervals you may never need to paint your doors again!
This is not a wipe on polymer that needs reapplication every year or two, but a hi-build coating that gives long lasting surface protection.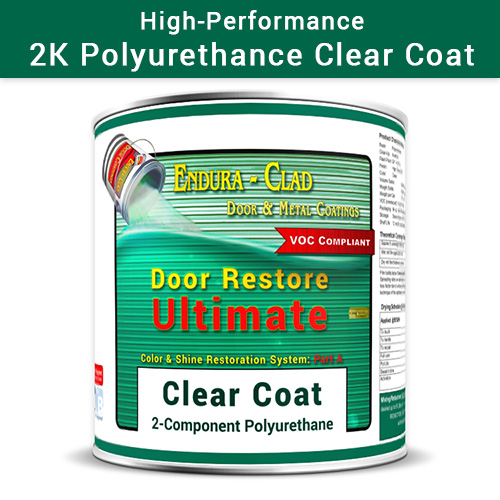 Distributors
Our products are available from the following companies. [ Click Here ]