BITMAP - Branding, Imaging, Theme & Mural & Paint
BITMAP - Branding & Theme Paint is a high-performance color saturated paint which is formulated to be hightly fade resistant. "BITMAP" is an acronym for branding, imaging, theme, mural and accent paint all target applications for this amazing product. We use the highest quality pigments, binding agents and UV protection to ensure your colors and shine look new for a lot longer.
This paint is ideal for property branding and imaging applications. For striping and accent painting. For murals, store fronts and wherever else you want rich, vibrant, long-lasting colors.
Available December 2021!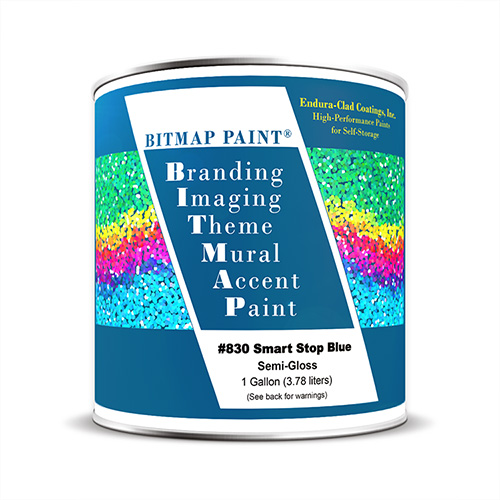 Distributor Plug
Are you an experienced paint contractor servicing the self-storage industry and using our products? Are you interested in offering our products to your customer base? [ Request Information ]